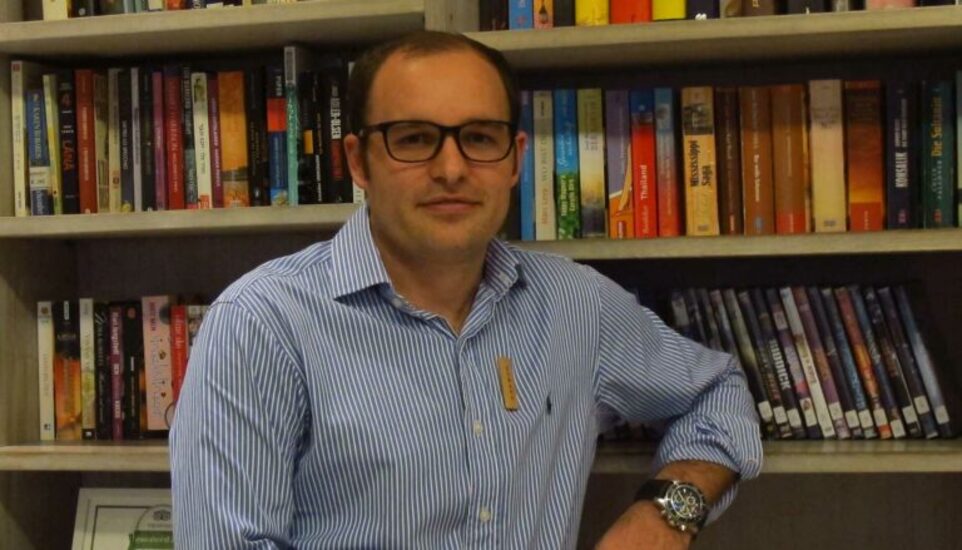 MEET THE FOUNDER: EDWARD KENNEDY
My name's Edward Kennedy and I'm Director & Founder at The Percentage Company. While I'm proudly British, some might say I had a pretty eclectic upbringing, having lived in UK, Belgium, Texas, Los Angeles, Spain, Canary Islands & for the last 15+ years, Phuket Thailand.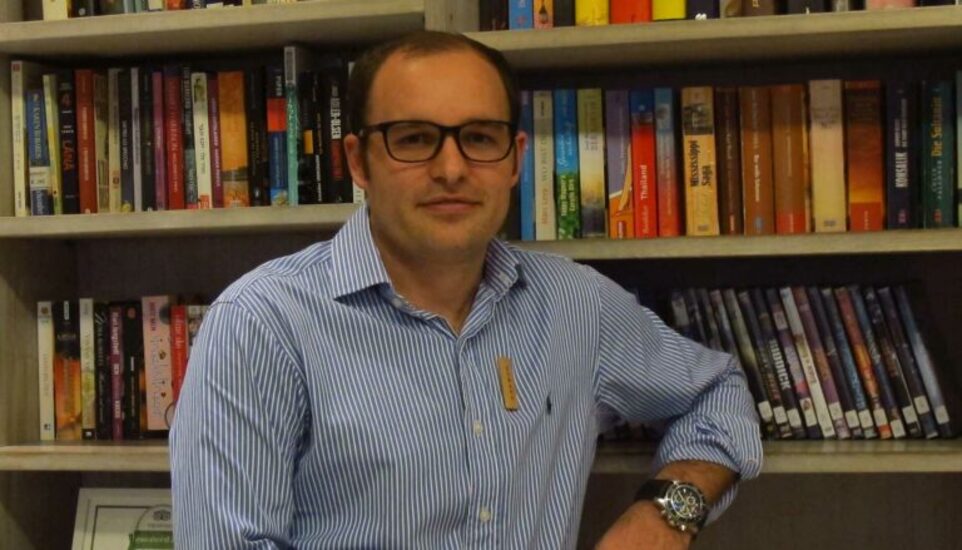 I was fortunate enough to have been surrounded by technology from a young age, with a father who was at the forefront of software development at the dawn of the computing age. He developed a multi-national management consulting firm that provided software & technology consulting services to some of the world's largest retail operators such as Sears Roebuck. Following a sale to Dunn & Bradstreet in New York, he retired at the tender age of 46 and decided to race around the world in his 53-foot Swan racing/sailing yacht, coming 2nd out of 36 yachts.
---
Spain's Premier Real Estate Agency
As a hobby, my father then decided to open a small real estate agency in Spain's Costa Del Sol following the Spanish property crash in 1992. The idea was that he would leverage his vast experience in technology, software development & marketing to outsmart the competition, with a particular focus on using the Internet. Enter Edward.
From a very young age, I was tasked with building PCs, providing IT support & had the privilege of working with some of the very best computer engineers, technicians & hardware available at the time. I was (and still am) fanatical about all things IT and when a mentor of mine, Conor (an SEO prodigy & trailblazer), introduced me to web development, SEO, and digital marketing, my total fascination with all things 'Internet marketing' began.
The real estate company, grew from 1 small office in Marbella, Spain to span the entire southern coast of Spain, the Canary & Balearic Islands, with 58 offices & over 650 staff. Based out of Marbella Spain, Interealty sold almost 30,000 properties in Spain in a period of just over 10 years, with thousands of leads generated and millions of website visitors handled by a team of up to 75 telemarketers. This meteoric rise to one of Spain's largest real estate companies was made possible by massive company-wide cloud-based technology adoption & most importantly the Internet.
At the time, the main lead generation sources were expensive international property exhibitions, roadshows, and more traditional forms of advertising such as magazines and billboards. However, a change was coming, and with the support of one of the SEO industries pioneers, Conor, the company was able to "turbo-charge" its performance by building Cloud-based ERP / CRM systems to formalize operations and developing a network of over 600+ real estate websites for re-sale & new build property to market the companies 15,000+ active property listings.
As part of the large & incredibly skilled IT department, I was lucky to have been involved with everything from basic IT support through to Network Engineering, data center management/hosting, ERP / CRM software training, web development, print magazine design, and most importantly, SEO (Search Engine Optimisation). Nowadays (he says sounding old), SEO is a well-known concept (though little understood), but before 2000, SEO was cutting edge and gave us a significant competitive advantage. The network of 600+ websites allowed the company to get more than 3,000,000 visitors per month and generated in excess of 12,000 property leads per month. The Real Estate business was booming & I was hooked!
---
The Hotel Sales & Marketing Adventure
It wasn't until 2007, that I received a call from a British family friend (& former legal counsel in Spain) that as part of a consortium had just bought an amazing hotel in Phuket, with the 2nd resort under construction. Knowing my background & experience from Spain, he asked if I would come for a 2-week vacation and set up the hotel IT infrastructure and software systems following the departure of the existing property management company. When I arrived in Bangkok, I discovered that the hotel they had purchased was The Royal Phuket Yacht Club (now known as The Nai Harn) and that we had just 2 weeks to re-brand the resort, following the hurried departure of Le Meridien!
After several weeks of assessing, re-organizing, and setting up the IT infrastructure & systems (Network, Firewall, Cabling, Switches, Wi-Fi, PCs, CCTV, and more), I was offered and promptly accepted the permanent position of Group IT Director in charge of reservations, all online sales and all IT systems and services at the 2 resorts, 2 property sales offices in Phuket and the head office in Bangkok.
In this role, I began to learn the ins and outs of the Hospitality business, relying heavily on the skills I developed in one of Spain's largest real estate companies. At the time, 5-star hotels of this size (120 rooms) relied mostly on offline travel agents and wholesalers, but I made it a mission to limit the property's reliance on offline agents and adopt a more 'online' approach to sales and marketing.
I set up all of the Online Travel Agents (OTAs) and relaunched the company websites, leveraging SEO, PPC Paid Search Marketing, and my tried-and-tested online marketing tactics to improve visibility and ultimately improve online sales at the resort. In a matter of weeks, I was able to increase online sales revenue from a lowly 10% to 70% … without a channel manager! (Which did not really exist at that time)
After 6 successful years managing IT, reservations, sales & marketing for the group, my friend sold the resort so after meeting with the GM & owners, I decided to take on a challenging position to help build Triple C Hotels & Resorts, focusing primarily on OTA management, reservations, digital marketing and then latterly, IT.
Representing Triple C Hotels & Resorts, I helped numerous hotels and other businesses create effective digital marketing strategies and improve online sales over a period of 9+ years and in fact, still represent several of these properties to this day!
---
The
Percentage

Company
It had always been my dream to establish my own digital marketing agency and in 2018, the dream became a reality. Recruiting key people from my past digital marketing teams, from my now 15+ years experience in the hospitality industry in Thailand, The Percentage Company was born.
In just over 3 years, we have worked with almost 300 hotels in 90+ locations around the world, providing everything from web design, software development & SEO to revenue management, OTA account management, social media marketing, SaaS, IT projects, and consulting services. From my first website in 1997 through to the current projects we are working on, we believe in quality and getting results and I have a track record of success over 2 decades at the cutting edge of marketing & technology to prove it.
As Founder and Director at The Percentage Company, I take pride in the fact that we are able to provide expert guidance on Technology, Hospitality & Marketing for our customers and while some might say my background is quite eclectic, I wouldn't change it for the world!
---
If you are looking to increase online sales for your hospitality business and would like to talk with us about your options, get in contact with me at [email protected] and let us explain how we can bring you real ROI without breaking the bank!