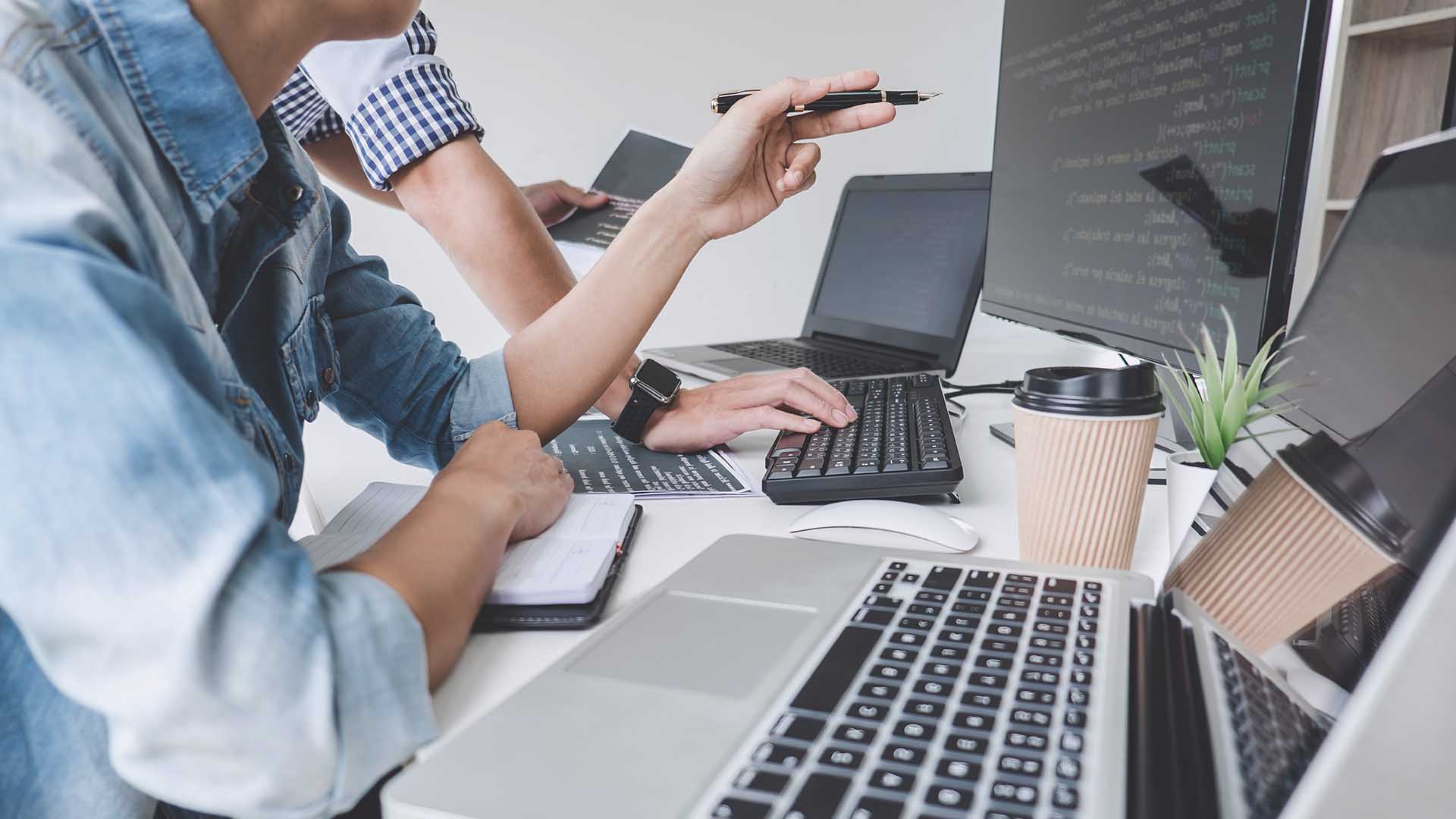 OUTSOURCING HOTEL DIGITAL SALES AND MARKETING: A GAME-CHANGER FOR THAI HOTELS
In the fiercely competitive Thai hospitality industry, adopting effective digital sales and marketing strategies is now vital for hotels to stay ahead of the curve and more importantly, the competition. With the increasing demand for online bookings and the growing complexity of managing hotels in the digital marketing space, hotel owners now face a critical decision: should they employ an in-house digital sales and marketing team or outsourcing these crucial tasks to a specialized agency?
In this article, I'll explore the benefits of outsourcing hotel digital sales and marketing vs building an in-house team:
Expertise and Specialization
Hotel digital marketing agencies such as The Percentage Company specialize in providing these services to hotels and bring a wealth of expertise and industry knowledge to the table. We possess a deep understanding of the intricacies of the digital landscape, including search engine optimization (SEO), social media marketing, content creation, and online travel agency (OTA) management.
Our specialized and detailed knowledge and experience allows us to develop tailored strategies (which have been tried and tested) to maximize a hotel's online visibility, drive direct bookings, and optimize revenue streams. Our team spends all day every day developing their skills across multiple properties and are therefore ideally placed to know what works and what does not.
Cost Efficiency
Outsourcing your hotel's digital sales and marketing offers the potential to significantly reduce your costs, especially during the low season, which is particularly challenging in locations such as Phuket, Koh Samui and other Thai tourist destinations. Employing a dedicated digital marketing team with sufficient skills, requires substantial investment in recruitment, salaries, benefits, training, and infrastructure and often cost-savings often result in the hotel not being able to acquire all the necessary skills unless paying significant amounts of money.
On the other hand, outsourcing offers a flexible pricing model that allows hotels to pay for specific services or campaigns to fill the skills gaps, avoiding the burden of fixed costs associated with a full-time team. Incidentally, The Percentage Company offers 'commission-only' full-service solutions for hotels, which gives hotels access to a highly experienced team without having to increase payroll costs during low season.
Scalability and Flexibility
Hotels in Thailand often experience fluctuations in demand due to exceptional seasonal variations or unforeseen events. Outsourcing digital sales and marketing provides the flexibility to scale up or down according to the hotel's budget and requirements. A specialized agency like The Percentage Company can quickly adapt its strategies, allocate resources accordingly, and implement time-sensitive campaigns to capture opportunities or mitigate challenges. This agility is particularly crucial in fast-paced and competitive markets like in the Thai hospitality industry.
Access to Cutting-Edge Technology
As we have economies of scale, digital marketing agencies like us invest heavily in advanced tools, software, and analytics platforms that enable us to stay at the forefront of industry trends. By outsourcing to an agency, hotels can gain access to these cutting-edge technologies without the need for significant investment.
From social media management and analytics to marketing automation and customer relationship management (CRM) systems, hotels can leverage these tools via agencies to streamline their sales and marketing efforts, drive conversions, and enhance the overall guest experience.
Access to Data, Data & more Data
As we work with multiple properties over prolonged periods of time, we have access to incredible amounts of performance and trend data, which help inform our marketing efforts going forward. Confidentiality is a fundamental part of our business, but we do not take lightly the trust placed in us by our clients and therefore, we use data and aggregation tools to derive actionable insights to help all our clients perform to the best of their potential.
In-house teams are unable to match this unrivaled understanding of the market and the effectiveness of individual distribution and commercial strategies.
Industry connections and benefits
As one of the leading hotel digital marketing agencies in Thailand, The Percentage Company works with a wide range of big and small partners and has fostered these relationships to provide the greatest possible advantage to our client hotels. Working with hundreds of hotels around the world and more than 1,200 rooms under management in Phuket alone, we have collective buying power and therefore are able to help our hotels maximize their potential at every turn.
The Key Takeaway's
In this digital age, effective sales and marketing strategies are paramount for Thai hotels to thrive in a highly competitive marketplace. Outsourcing hotel digital sales and marketing to a specialized agency brings numerous advantages, including expertise, cost efficiency, OTA management, revenue optimization, scalability, and access to cutting-edge technology. By partnering with a Phuket digital marketing agency, hotels can focus on their core competencies while benefiting from the agency's knowledge, experience, and dedicated resources to drive online visibility, boost direct bookings, and ultimately achieve sustainable growth.
Get in touch with us today to find out more about our no upfront cost and no fixed fee sales & marketing packages at The Percentage Company! Get in touch with us to find out if we can help take your hotel to the next level!